Fit For All.
At Agility Mat, we move the world and inspire all people to be active through innovative training platforms and high-performance, person-driven products.
Whether you're a professional athlete, a fitness enthusiast, or just looking to learn proper body mechanics to live a stronger, more active life, we're here for you. That's why we developed the most accessible, flexible, and fun training platform for athletes everywhere.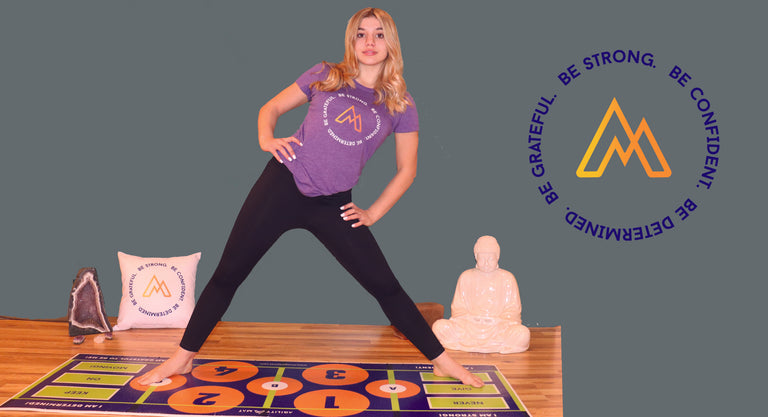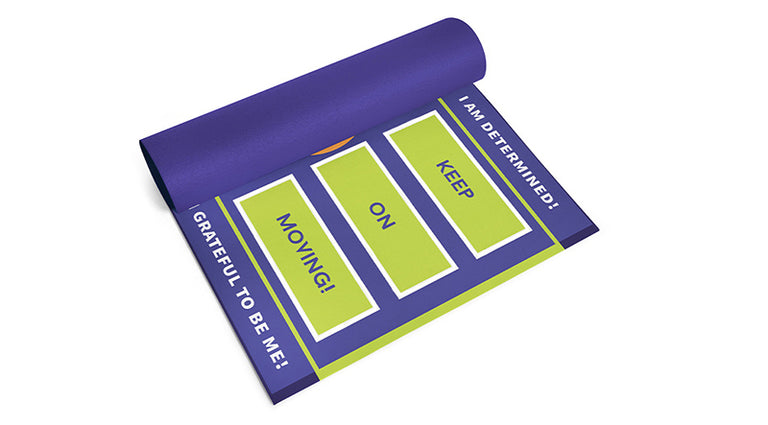 Way More Than A Mat.
Agility Mat is a fun, durable and effective fitness tool and on-demand video training platform.
Our patent-pending design and expert instruction support people of all ages and skill levels in their quest to get moving, stay moving, and move better.
This is a perfect tool for coaches, teachers and trainers to use for group fitness classes while still promoting social distancing.
Positive Affirmations are printed on the mat to keep you in the right mind set throughout your workout!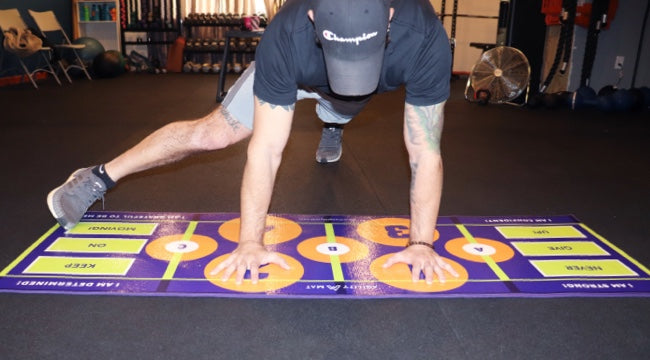 Videos On-Demand
Sign up for our monthly subscription service. Receive fun workouts from our best trainers. Our subscription service includes short instructional videos, full length Agility Mat workouts and yoga classes.
Agility Mat Trainers are passionate about fitness. Their greatest intention is to motivate others on their fitness journey. No matter what level you are, no matter how old you may feel, Agility Mat will get your body moving better, and feeling better.
ON-DEMAND: https://agilitymattraining.com/
The Key Features Of Agility Mat

Patent-pending design
Agility Mat's intuitive layout supports a wide variety of exercises, drills, and training regimens for both instructor-led and individual driven workouts.

Covid Safe Features
Mat size allows for optimal social distancing while the coated finished makes sanitizing safe & effective. Our on-demand classes create safe workouts at home or in socially distanced group settings.

Durability + flexibility
Our mats are made from a strong, high-performance thermoplastic foam that stands up to the toughest conditions, while rolling up for easy storage.

Expert, on-demand training
Agility Mat's experienced instructors and extensive video library are always available whenever and wherever you are ready for a workout.

Customization available
Whether you're looking to white label mats for your gym, team, or training facility, or seeking a personal touch for home fitness, Agility Mat has you covered.
Video Gallery
Sign Up On-Demand for Our Latest Videos!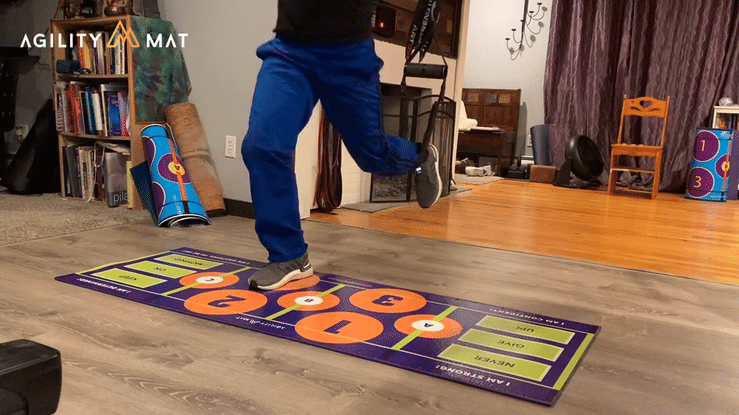 Exciting Workout Any Time, Anywhere!
Grab your Agility Mat and log On-Demand. Commit to a fun and exciting exercise program from the comfort of your living room. Exercise for all fitness levels, you will love the way you feel.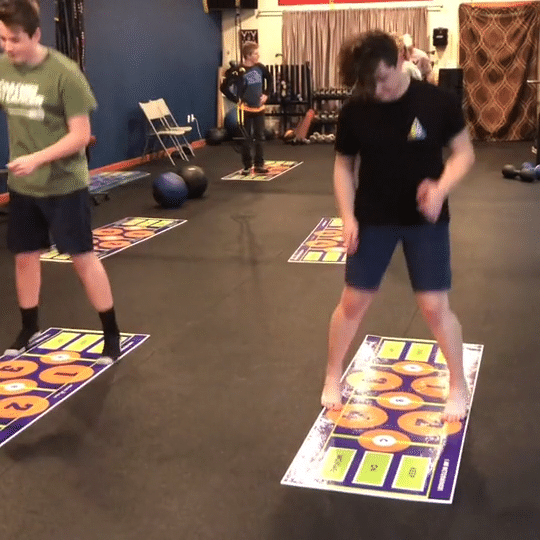 Make Workout Fun Again
Workout anywhere with the On-Demand Classes. Feel your body getting stronger than every time you step onto your mat. Kids, Milennials, GenX and Boomers too we are calling on you to take the challenge.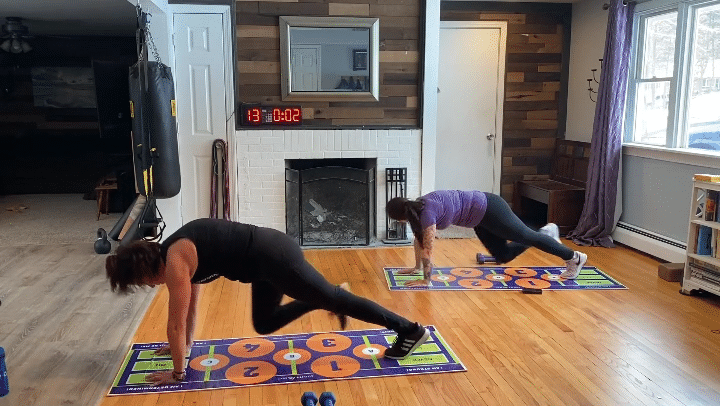 Best the Best YOU!
Get strong and healthy with a workout routine like this one. Grab your Agility Mat and log ON-DEMAND. You will be excited to see how amazing you will feel.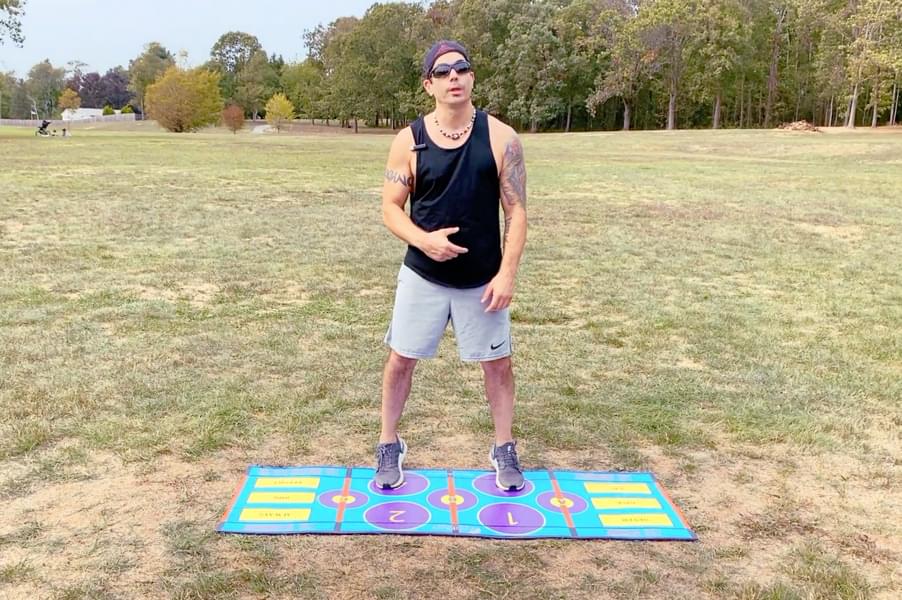 Dots in and Outs
Stand on the dots 3 and 4, then jump to the B, then jump to dots 1 and 2. Stay up on your toes.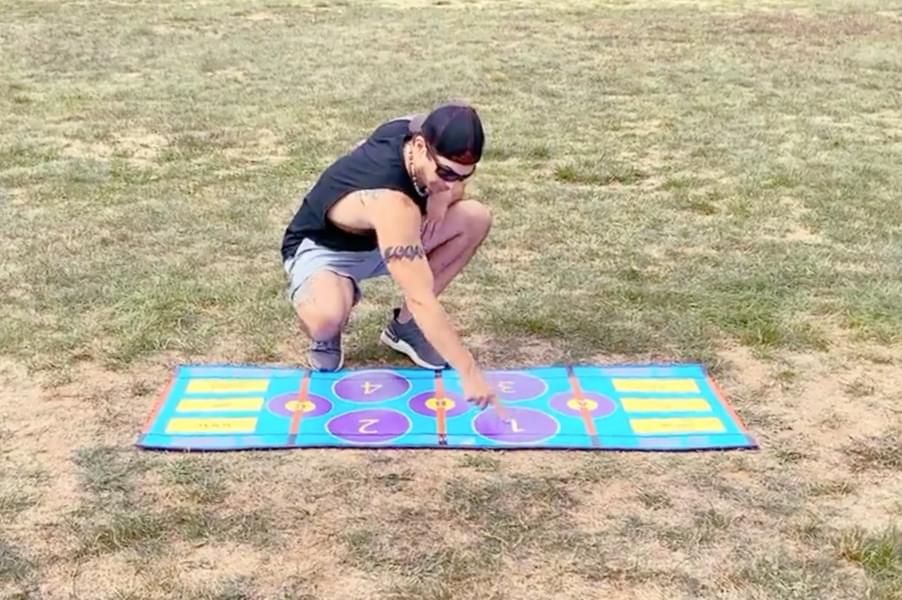 Hour Glass
Start on the 4 move your body to the B then to the 2 to then 1. Squeeze your core, try to keep your body over the B as your feet move quickly to each dot.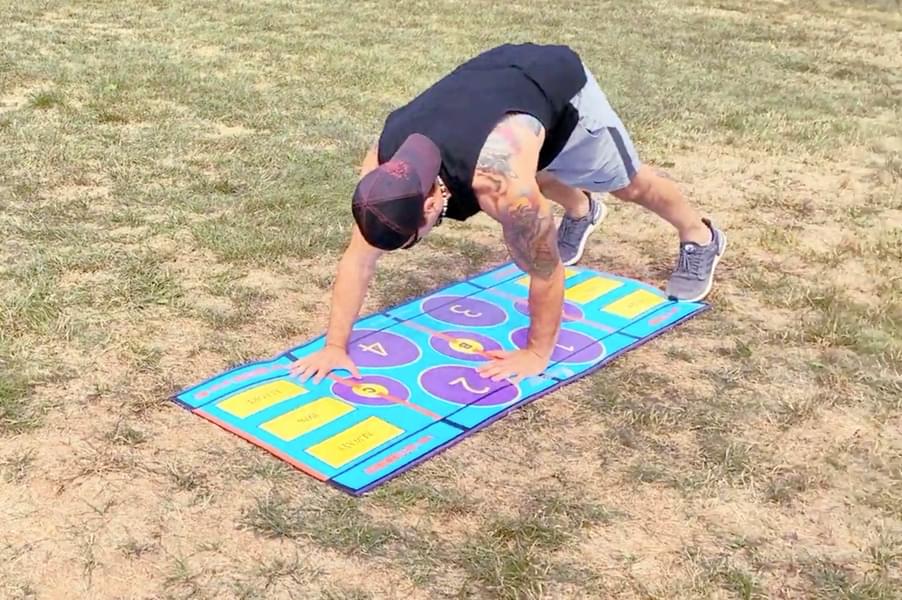 Walk the Plank
Walk your hands all the way out using the rungs in the ladder. Make sure you're are focusing on your hip flexibility, keeping your legs straight the whole time.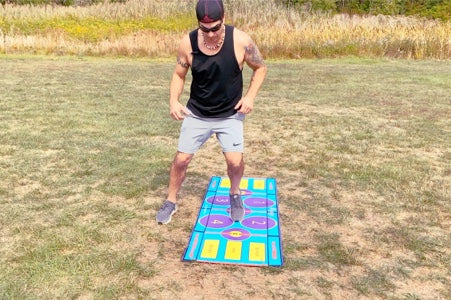 Icky Shuffle
Using the black and orange ladder you're are going to start with your right foot in, left foot in, right foot out. Then you're left foot moves up, right foot goes in, left foot out.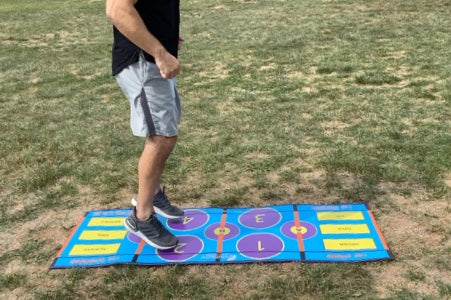 Ladder In and Outs
Using the black and orange lines, jump into the first square and then jump to the outside square, then to the inside square than to the outside of the square.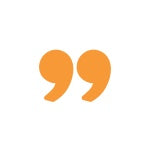 The agility mat is one of the most versatile tools I exercise with. The variety of full body options and combinations is exponential. When using the mat in class, the clear markings make the workout easy to follow. And the language on the mat keeps me moving even through the toughest of workouts. The agility mat is compact and functional and has been a great addition to my workout routine!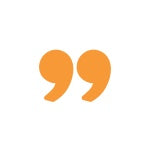 When I see the Agility Mat, I know I'm in for a challenging total body workout, and my heart rate will be up in no time! The workouts are adaptable to all fitness levels and age groups, and combine moves that work on strength, endurance, coordination, balance and flexibility. The markers on the mat help to ensure I'm using proper alignment and form, so I'm getting the most out of my range of motion and I'm properly challenging myself. In less than 30 minutes I've accomplished a killer workout, and I'm feeling mentally and physically awesome! With the seemingly unlimited amount of combinations that can be created and built on, from beginner to advanced, I don't think anyone could outgrow it. There will always be something new to try and conquer. It's truly an all in one device, collapsed into the size of a yoga mat; and everyone has space fora yoga mat!
Have questions? Get in touch!